After a couple of years hampered by all manner of travel restrictions, the travel industry reports that people are going to more exotic locales, staying in nicer hotels, and engaging in more premium experiences. You may have seen the trend described as "revenge travel."
Now Cadillac has unleashed a revenge vehicle.
For the well-to-do tired of hearing, talking, and thinking about the economy, the environment, and gas prices, the 2023 Cadillac Escalade-V is a $150,000, 682-horsepower colossus of catharsis.
Wearing the esteemed badge heretofore affixed only to high-performance, track-ready cars, the first "V" SUV is unbelievably fast and amusingly loud, as we learned over a couple hundred miles in the Desert Southwest.
0-60 mph in a staggering 4.4 seconds
The Escalade-V experience began the moment we pressed the start button, the hulking, supercharged V8 roaring to life with an abrupt and crackling snarl. A scary trailer for a scary movie.
From that point, the first and immediate order of business was to find a proper stretch of road to experience a promised 4.4-second blast to 60 mph. We've hit that mark in fewer ticks, but never in a massive, premium soccer shuttle.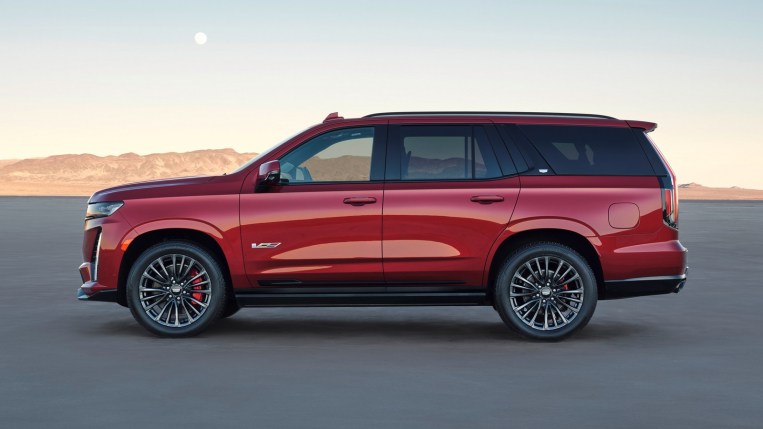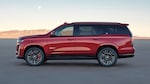 Within 10 minutes of firing it up, we were sitting at a stop sign on a straight, flat, empty road surrounded by nothing but fields and unlimited visibility. We engaged launch control, pushed both pedals, and the powertrain coiled tight like an anxious rattlesnake.
The next 10 seconds were glorious.
Within a blink of an eye after releasing the brake pedal, the Escalade-V had delivered on its two most important promises: power and speed. Immediately, a symphony of systems delivered a rush of acceleration simultaneously raucous and routine. Dramatic acceleration delivered drama-free. Expertly tuned traction management and all-wheel drive systems teaming to channel all that power into neck-snapping forward motion, wide eyes and gaping mouths.
Next came the upshifts. Far from a mechanically mandatory pause in the action, each upshift felt and sounded like an explosive boost. The gear-swaps are remarkably fast, more like a quick-shifting dual-clutch automatic transmission than a traditional unit. Each upshift was accompanied by a crisp but guttural exhaust beat.
Traffic laws, self-preservation instincts, and basic decency all conspire against the desires of our right foot. And in a vehicle this powerful, those forces come into play within just a few seconds.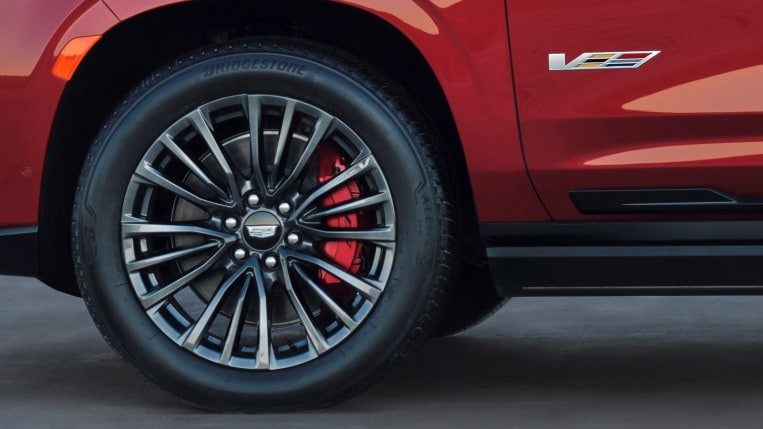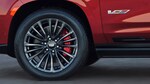 But the Escalade-V had one more treat for us: over-the-top exhaust crackles on deceleration. As soon as we lifted off the throttle, the Escalade-V treated us to an aural fireworks display. Summoning those satisfying little explosions proved terribly addicting throughout our drive – full throttle, no throttle, full throttle, no throttle – which is fun for the driver but obnoxious for just about anyone else within earshot. Around town, considerate drivers can employ the exhaust system's Stealth mode.
By the time we reached the next stop sign, we were laughing with a combination of exhilaration and amazement.
Then we did it all over again. And again. And again.
Still a soccer star
When not engaged in the shenanigans of which it's capable, the 2023 Cadillac Escalade-V remains an exceptionally comfortable, versatile, and presentable family vehicle. Aside from the hefty price premium and obvious fuel economy challenges, the Escalade-V doesn't force onto the family any meaningful sacrifices. Adjustable air suspension deserves much of the credit.
The exterior design is tastefully updated and relatively restrained. Unique wheels and styling treatments give it a bolder, sportier appearance, from the mesh grille to the quad exhaust.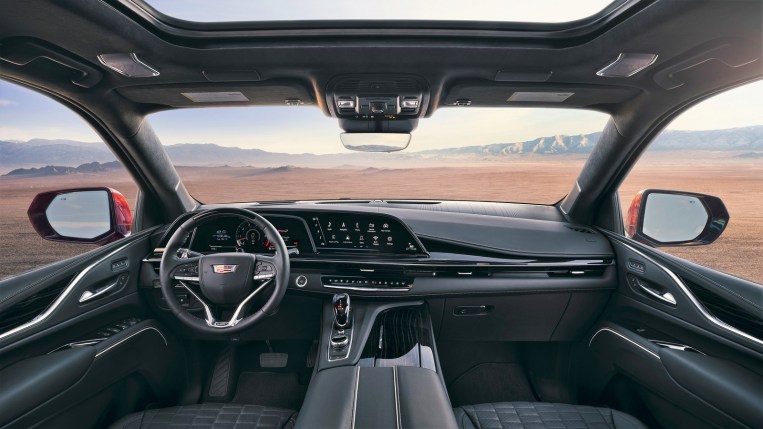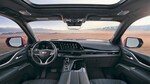 The interior is even more familiar. Aside from the important V-Mode button, a V badge on the steering wheel, and some unique graphics and controls in the digital displays, the Escalade-V interior is essentially the Platinum level interior available elsewhere in the Escalade lineup. No red stitching. No metal pedals. No flat-bottom steering wheel. The whole thing is very balanced and tasteful.
The 36-speaker AKG premium sound system deserves special mention as among the best we've heard. Vehicle audio engineers love having room to work with, and vehicles don't get much roomier than the Escalade.
2023 Cadillac Escalade-V Pics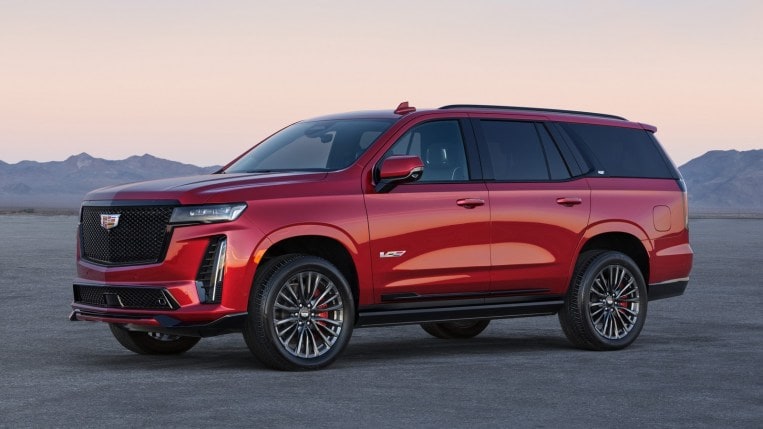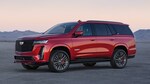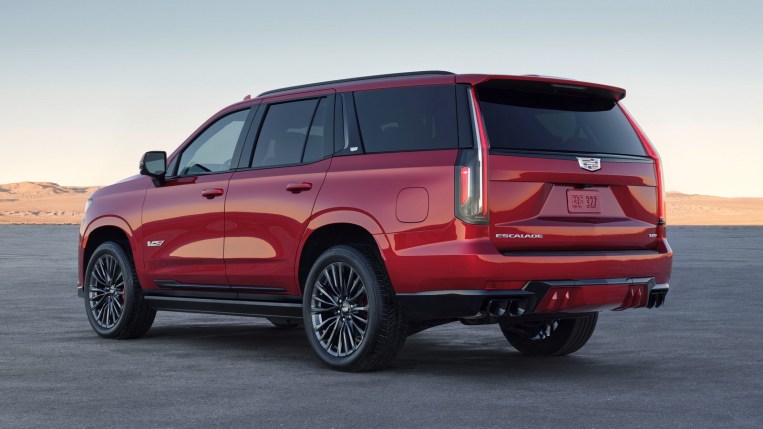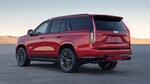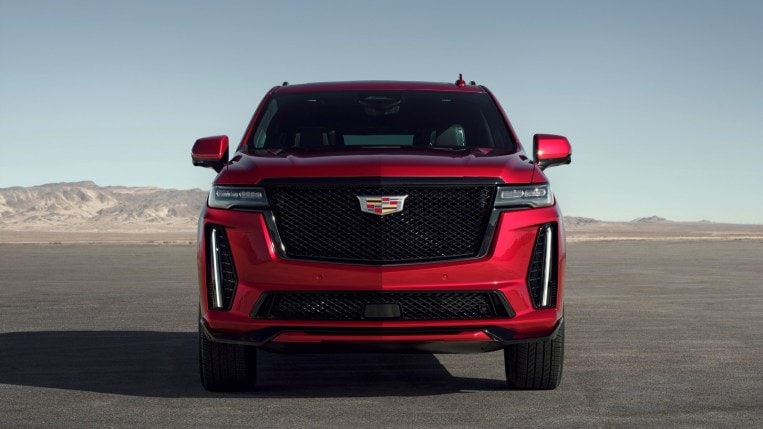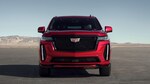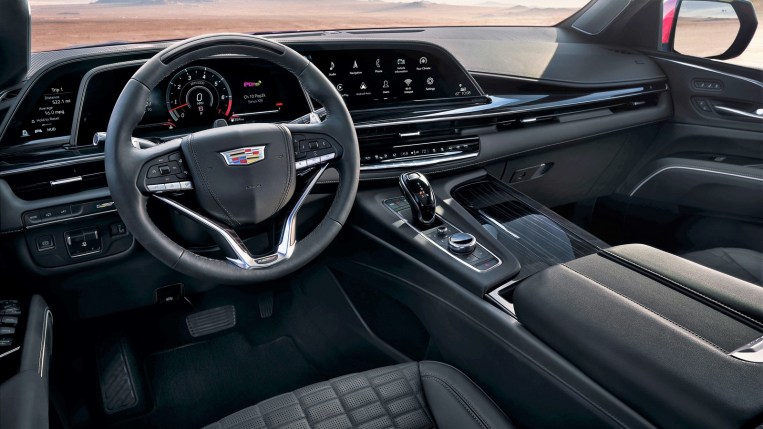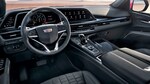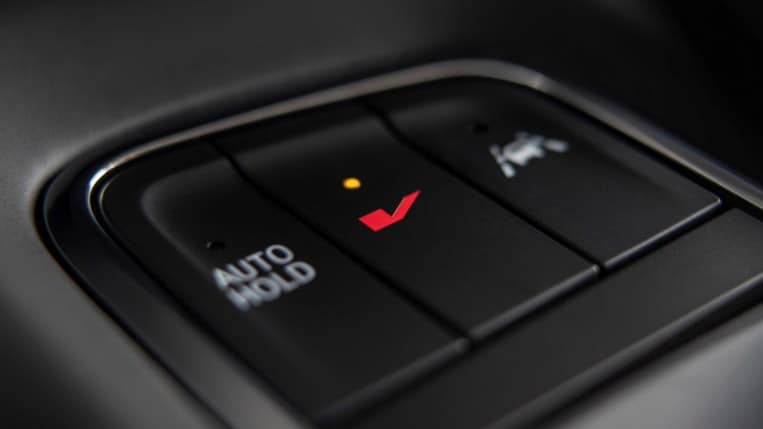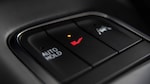 2023 Cadillac Escalade-V Price and Specs
Starting price: $149,990
6.2-liter supercharged V8
682 horsepower @ 6,000 rpm
653 lb-ft of torque @ 4,400 rpm
10-speed automatic transmission
0-60 mph in 4.4 seconds
Quarter-mile in 12.74 seconds at 110 mph
Six-piston Brembo front brakes
Full-time all-wheel drive
Electronic limited-slip differential
Adjustable suspension, steering, brake feel, AWD, engine response, exhaust sound
Super Cruise hands-free driving
7,000-lb max towing capacity
Fuel economy is TBA at time of writing, but surely lower than the standard Escalade's city/highway combined rating of 16 mpg