Toyota is one of the most trusted and reliable vehicle manufacturers in the world, which is why even used Toyota trucks are so expensive. But is Toyota roadside assistance any good? Is it really free?
Although Toyotas are well-known for their superior designs and reliability, a breakdown, flat tire, or simply running out of gas can happen to anyone driving any type of vehicle. That is why having roadside assistance is always a great tool to have in your arsenal just in case you find yourself stranded due to one of the above-stated reasons or in the event of an accident.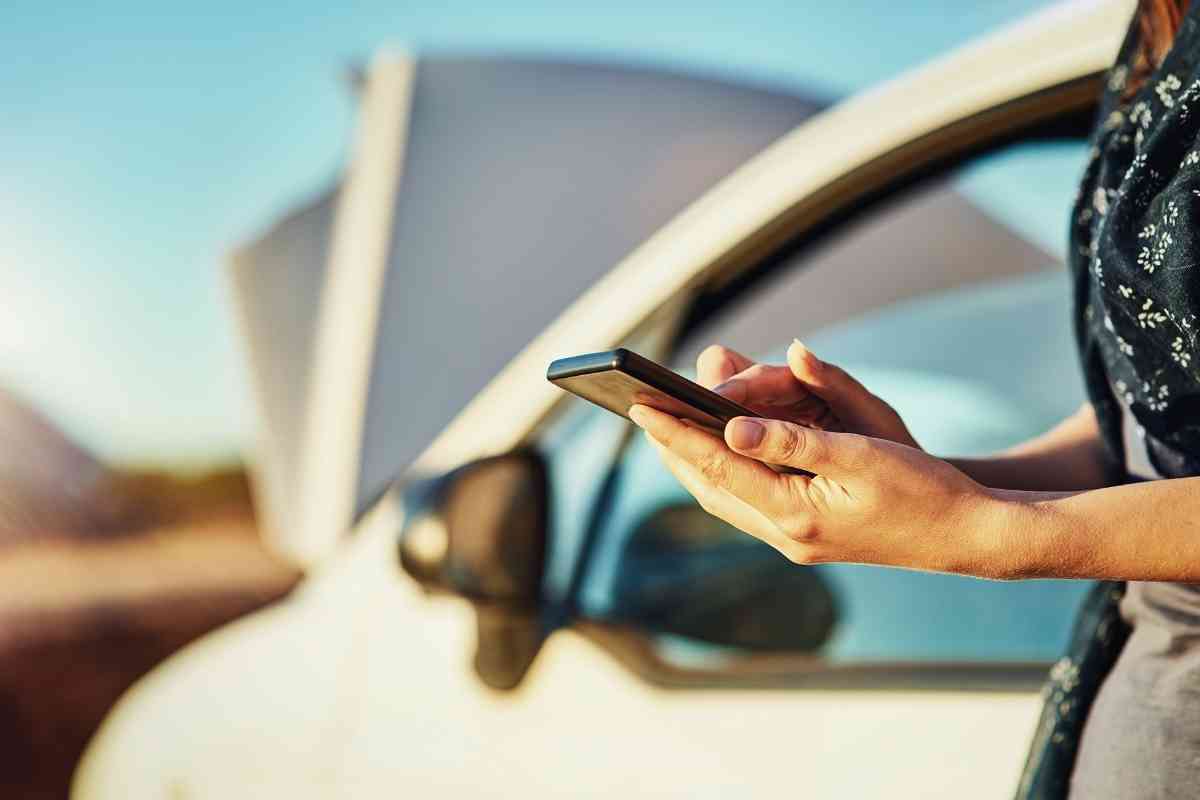 Table of Contents
Is Toyota Roadside Assistance Any Good?
ToyotaCare includes free 24-hour roadside assistance for the first 2-years of ownership. ToyotaCare also comes with a no-cost maintenance plan that covers typical scheduled services for 2-years or 25,000 miles. Since it's free for the first two years, it's worth it but after that, there are better plans available.
The two years of free 24-hour, 365-days per year, roadside assistance is provided regardless of how many miles you put on your Toyota.
The main thing to remember is that once the two free years of service expire, you may need to purchase a separate roadside assistance service through your insurance company or AAA, or you may need to purchase an extended service plan like Toyota Service Care which comes with Toyota Roadside Assistance.
However, how do you know which option is the best for you once the free two years of Toyota Roadside Assistance ends?
Do you really need the Toyota Service Care prepaid maintenance plan after 24–months, or should you just get roadside assistance from another source? How much does it cost to purchase a 2-year Toyota Service Care Plan? How much are the other available options? What does Toyota Roadside Assistance cover? Does it cover more or less than other roadside assistance options?
To answer all of these questions and more, we have gone directly to Toyota to find out what exactly Toyota Roadside Assistance covers, how it compares to other roadside assistance services, and how much it would cost to purchase the Toyota Service Care pre-paid maintenance plan that includes an additional two years of Toyota Roadside Assistance.
We will also compare the cost of the Toyota Service Care program and what it offers to that of other programs to see if the cost is actually worth it, or if simply purchasing a separate roadside assistance service and paying for your own schedule maintenance makes more sense.
Did you know that Lexus and Toyota are owned by the same company? Lexus maintenance costs roughly the same as Toyota maintenance, in part because the dealerships are trained to work on boht vehicles.
What is covered by roadside assistance programs?
Roadside assistance is a specific type of auto insurance that can help drivers in non-life-threatening emergency road services.
If you are in a serious accident, the first call you should be making is to 911. However, if your car malfunctions and you find yourself stranded on the side of the road, at home, or in a parking lot, roadside assistance can help.
You typically can pay a little extra each month on your auto insurance to receive roadside coverage, however, some vehicles, like Toyota brand vehicles, may have their own roadside assistance service available directly through the vehicle manufacturer.
Aside from your car insurance or through your vehicle manufacturer, you may want to look into 3rd part companies like AAA that specialize in roadside assistance services.
Typically, you can pay a monthly, semi-annual, or annual fee for service, and in some instances, like when you purchase a brand new Toyota, some car manufacturers may include the roadside assistance service for free for a defined period of time.
Roadside assistance can give you peace of mind as well as help you out in almost any type of emergency road service that you would need.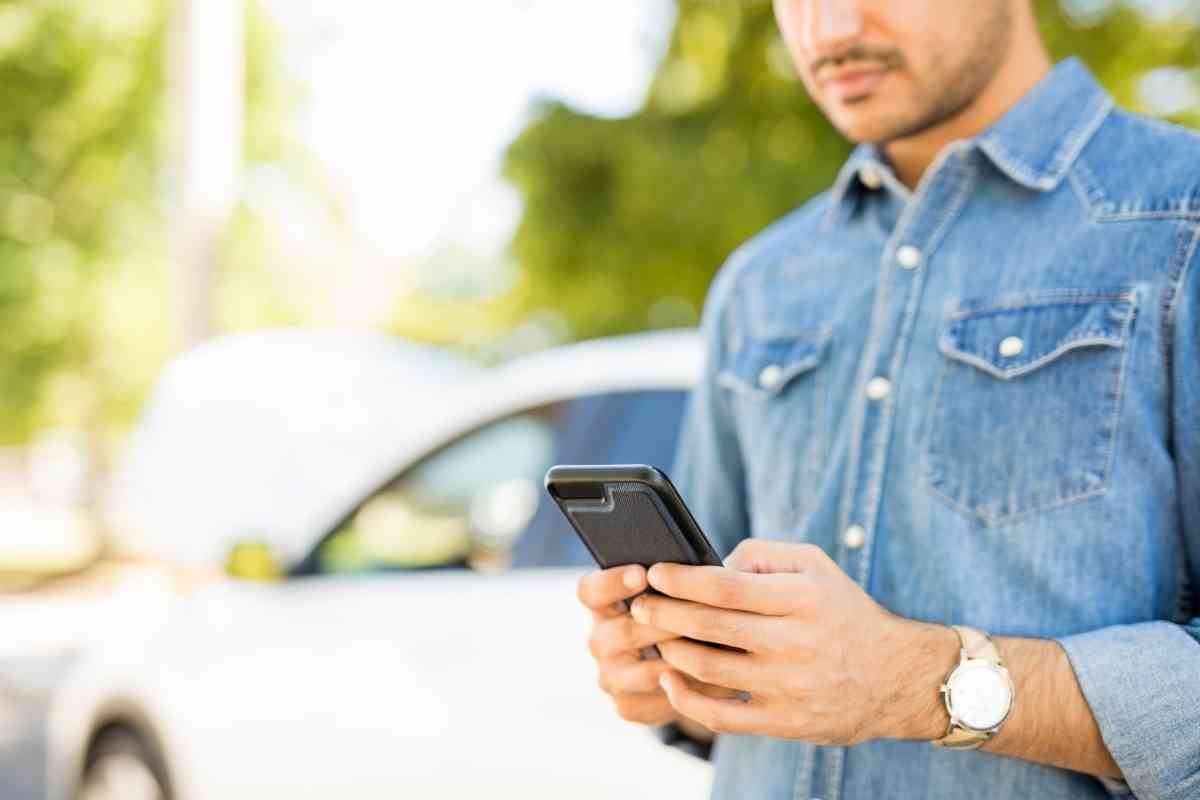 The most comprehensive roadside assistance programs may offer towing service, battery jump starts/charges, flat-tire replacements, fuel deliveries, door lock services, minor on-site repairs, and winching to help pull a stuck vehicle out of snow, mud, tall grass, and ditches. There may be some limitations on these services like how far you can be towed for no charge under the terms of the roadside assistance plan, or how many service calls you can make per quarter or year, however, it is still a great thing to have that will not cost you a ton of money.
If you only use roadside assistance once for a tow, the roadside assistance subscription fee essentially pays for itself.
Additionally, you may want to consider asking your credit card company or even your cell phone service provider if they offer any type of roadside assistance program.
When you are reviewing roadside assistance programs, a few things you will want to pay attention to are the average cost, coverage, towing limit, and policy limits.
ToyotaCare Roadside Assistance
ToyotaCare Roadside Assistance comes at no charge for 2-years and unlimited miles with any purchase of a brand new Toyota brand car, truck, or SUV.
ToyotaCare offers battery jump-stars, lockout protection, fuel delivery, tire service, towing, and winching.
To contact ToyotaCare Roadside Assistance, you can call 1-800-444-4195 or make a request through the Toyota Owners app that is available for iPhone and Android. The service is available no more than two times per month.
Towing service for mechanical breakdowns or collision recoveries will go to the nearest Toyota dealership.
Once the first two years of no-cost maintenance and roadside assistance expire, you then have the option to purchase a ToyotaCare Plus plan for approximately $359 that covers all major vehicle services at 30,000 miles and minor vehicle services at 35,000, 40,000, and 45,000 miles.
The ToyotaCare Plus plan is the best Toyota Extended warranty option.
The ToyotaCare Plus plan also comes with an additional two years of roadside assistance.
This may be an excellent offer to consider if you are looking to cover the cost of maintenance and roadside assistance all in one purchase directly through your Toyota dealership.
After four years of roadside assistance through Toyota, it may then be in your best interest to purchase roadside assistance coverage through your auto insurance company or another 3rd party company.
The same goes if you happen to purchase a used Toyota that is no longer eligible for the ToyotaCare Plus package.
Progressive Auto Insurance Roadside Assistance
If you already have Progressive Auto Insurance, you can opt into their roadside assistance program for as little as $15 to $30 per 6-months or $30 to $60 per year.
There are some limits to the number of times per year you are allowed to use the service depending on your specific auto policy, however, Progressive Roadside Assistance has been a top-rated service provider for many years that can offer extensive and timely coverage for all of its customers.
Progressive Roadside Assistance covers, towing of up to 15-miles or the nearest repair shop, winching, jump-starts, battery changes, lockout service, tire service, and any on-scene labor.
AAA
AAA is by far one of the most famous 3rd party roadside assistance companies that have been helping American motorists with emergency vehicle services for decades.
AAA typically can cost a vehicle owner anywhere from $38 to $164 a year for roadside assistance with a limit of four service calls per year. AAA does offer one of the best towing services, however, by offering a no-cost tow service to the nearest gas station, approved repair shop, or your local and preferred mechanic.
Other services that AAA Roadside Assistance covers include tire service, battery service,, jump-starts, fuel delivery, lockout services, identity theft protection, and they can even help you plan your trip and acquire passport photos.
Geico
Geico policyholders can enjoy up to five roadside service calls per year starting at only $14 per year. The towing service covers transport to the nearest repair shop.
Other services include jump-starts, tire service, and locksmith services. Geico Roadside Assistance has an A+ rating from the Better Business Bureau
CARCHEX
CARCHEX is most commonly used for their extended warranty programs that can cover vehicles for up to seven to ten years or 250,000. Their plans come in tiers with various types of coverage and for various lengths of time or mileage.
However, CARCHEX also has a fairly reputable roadside assistance service for somewhere between $60 and $110 per year.
The number of times you can use the service per year depends on the package you choose to purchase. The least expensive package comes with five service calls per year whereas the more expensive packages can come with unlimited service calls.
CARCHEX Roadside Assistance covers tows for up to 25 miles, mechanical first aid, tire service, battery service, locksmith service, fuel delivery, and theft reward.
Allstate Motor Club
Allstate Motor Club offers a roadside assistance program for somewhere between $86 and $144 per year. Allstate has an A+ rating from the Better Business Bureau and has been trusted by American motorists for years.
The amount of coverage that is included in the Allstate Motor Club Roadside Assistance program depends on which package you choose.
There is a limit of three to five service calls per year depending on the package type as well as a benefit per tow of between $150 and $250.
Regardless of which package you choose, the Allstate Motor Club Roadside Assistance service includes towing coverage for up to $250, battery service, locksmith services, tire changes, and trip planning assistance.
AARP
If you are an existing AARP member, you can also have access to the reputable AARP Roadside Assistance Program. The AARP Roadside Assitance Program can cost members between $64 and $84 per year depending on the package.
There is a limit of three to four service calls per year depending on the package.
Also, the basic package only covers the first five miles of a tow whereas the premium package covers the first 100 miles.
The AARP has many of the same great services that other roadside assistance packages include, however, they have a few additional benefits that other providers do not offer.
The AARP Roadside Assistance Program covers towing, tire service, fuel delivery, battery replacement, jump starts, winching, locksmith services, and many other services that could be extremely beneficial in  a variety of situations.
The AARP Roadside Assistance Program is an additional premium benefit that comes with all the typical benefits of the standard AARP membership.
The bottom line
If you are an owner of a brand new Toyota car, truck, or SUV, then the best option is to take full advantage of the first two years of free roadside assistance coverage as well as the no-cost maintenance plan that covers all routine maintenance for the first 25,000 miles.
Once the first two years of roadside assistance expires or once the vehicle has completed the first 25,000 miles of no-cost maintenance, then you may want to consider purchasing the ToyotaCare Plus extended coverage.
Not only will you get a good price on all of the required maintenance on your Toyota from 30,000 to 45,000 miles, but you will also get an additional two years of roadside assistance.
That is a total of four years of Toyota roadside assistance that can cover your Toyota for emergency services including battery jump-stars, lockout protection, fuel delivery, tire service, towing, and winching.
If you purchase a used Toyota car, truck, or SUV that is no longer eligible for ToyotaCare Plus, then it may be best to take a look at a roadside assistance program through your car insurance, credit card company, or a 3rd party roadside assistance program.
The two most highly regarded roadside assistance programs are managed and offered through Progressive Insurance and AAA.
Progressive is considered one of the best overall roadside assistance services because they have better benefits than other low-cost competitors and they also offer reasonable prices for good auto insurance coverage.
Progressive has established itself as a trusted insurer, roadside assistance provider, and an overall well-liked company.
If you are looking for a good insurance policy that includes a cheap roadside assistance option, then Progressive may be one of your best options.
Even if you have car insurance through a different company, you could still have Progressive roadside assistance coverage on your vehicle for an incredibly low price.
When it comes to AAA, most motorists love the fact that they have been in business for almost as long as there have been cars.
Also, AAA offers different policies at different prices so that you can customize your coverage for exactly what you need and pay only what you have to.
In addition to all of the emergency roadside services you would expect from any other company, AAA has some additional benefits like emergency medical transport, DMV assistance, and windshield repair that other companies do not offer.
Yearly pricing is also reasonable considering all the benefits that come with a AAA membership.