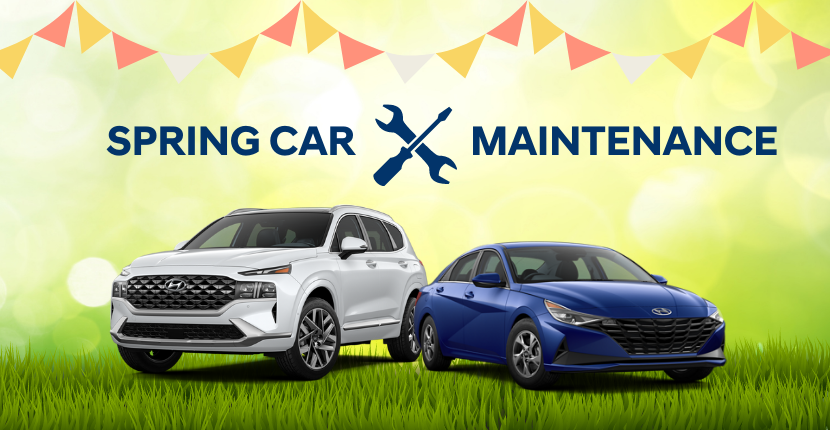 Spring is here. That means it's time for spring vehicle maintenance. Don't wait until your check engine light comes on or for your vehicle to start making odd noises. Get spring service now at Rosen Algonquin's Hyundai Service Center! Our expert technicians can do it all, from oil changes to tire rotations and more. Looking for a Hyundai oil change near me? Visit Rosen Hyundai for an oil change that comes with so much more now!
Rosen's Service Amenities 
There are many great reasons to get your spring maintenance on your vehicle with Elgin Hyundai service. With your oil change, you'll get a free car wash. While you wait, you can enjoy free Wi-Fi access, as well as a variety of magazines and newspapers in the waiting lounge. We also offer free service Valet and free shuttle service to our store. With all of these advantages, why go anywhere but Rosen Algonquin? 
Why Service With Rosen Algonquin 
When you service your vehicle with Rosen Algonquin, everything is easier. With us, no appointment is necessary—walk-ins are always welcome. We know your time is valuable. That's why Express Lube service is available, and the job will be completed in minutes. If you're looking for routine maintenance, you can instantly book an appointment online to fit your schedule. Finally, at our Hyundai dealership Algonquin, you'll always receive our latest specials for your vehicle.
Your Spring Maintenance Checklist 
April is National Car Care Month, and it's a great time for spring maintenance. After months of harsh winter weather, salt exposure, and low temperatures, your vehicle needs care. Rosen's top tips for spring maintenance include this checklist of the most pressing service items that should be completed this spring: 
Get Your Oil Changed
Getting regular oil changes is easy and can extend the life of your car. Engine oil is one of the most important fluids in your car because it helps keep your engine running smoothly and lubricates engine components. As you drive, oil breaks down and is exposed to contaminants reducing its lubricating properties. Certified mechanics recommend having your vehicle's oil changed every three months or 3,000 miles. 
Have Your Car Battery Tested
After a long, cold winter, your car battery is probably not in top condition. With the transition from low to high temperatures, spring weather may evaporate essential battery fluids and speed up corrosion. 
Check Your Tire Pressure
Fluctuations in temperature that often happen during Spring are more likely to cause fluctuations in tire pressure, maybe even causing a flat tire. Avoid the high price of having your tire changed on the side of the road by bringing your car in for spring maintenance. 
Replace Wiper Blades and Wiper Fluid
After months of clearing away snow and ice, your wiper blades are probably dull and damaged. They're not going to do a good job wiping away water during spring rain showers. Get ahead of the changing seasons by replacing your blades and topping off your wiper fluid. 
Deep Clean or Replace Your Vehicle's Lights
Have you been having to squint more often when driving at night? It's possible your headlights and taillights are only giving off a hazy glow because they are so dirty. While you might need to replace them if they're losing their brightness, you can first try deep cleaning them. When you get an oil change at Rosen Algonquin, you also get a free car wash! This deal means you can knock out two spring maintenance checklist items with one appointment. 
Visit Rosen Hyundai Algonquin!
Looking for Rosen Service? At your local Hyundai dealership, we have an excellent Service Department staffed by ASE certified mechanics that you can trust. Our goal when you visit our new Hyundai dealership is to provide you with a superior experience satisfying your needs. Experience the Rosen difference when you shop or service with us!