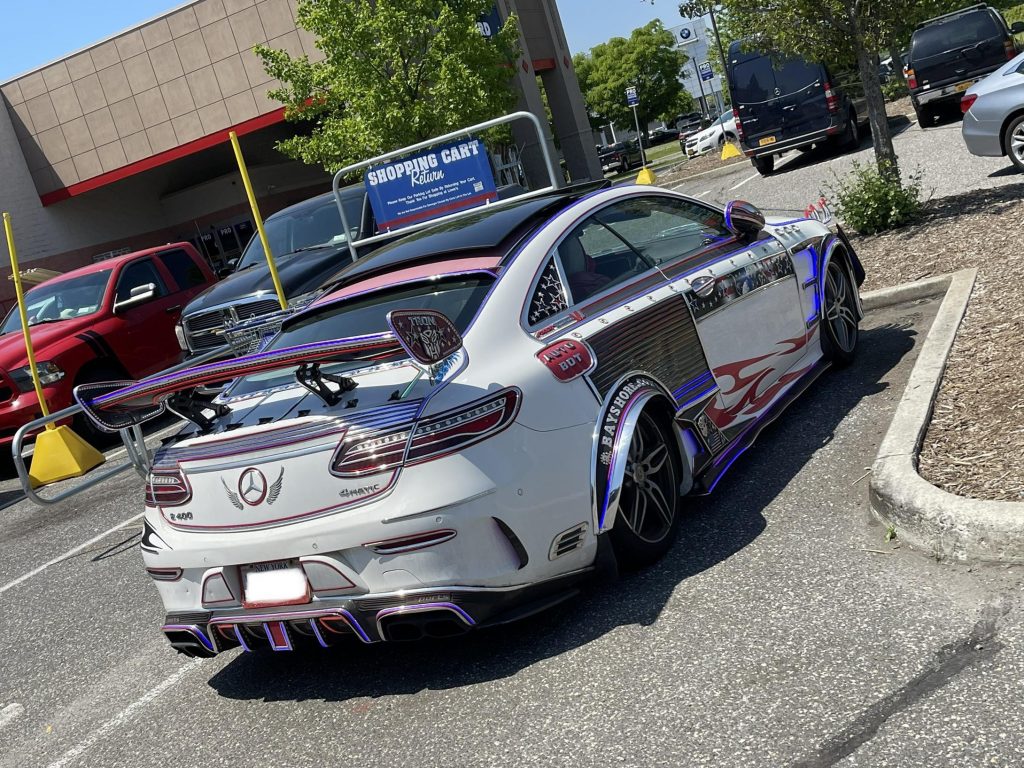 While we are so excited to hear more about the upcoming next-gen Mercedes-Benz E-Class after new spy shots of it surfaced again, a new photo of its kitschy variant is just killing the vibe right now.
The car in question here is a Mercedes-Benz E-Class Coupe, which is getting all the attention for the wrong reasons. First off, it features plenty of mods and decals that don't do anything to raise the value of the car at all. The add-ons are so excessive that the midsize luxury car is already in the "eyesore" category.
The kitschy E-Class is making its rounds on Reddit right now under the social media platform's "ugly car mods" thread. Of course, it's riddled with "Transformers" references and jokes all the way for very obvious reasons.
The photo of the car shows plenty of chrome accents here and there. Then there's the custom wheel arches, rear diffuser, air vents, and some LED strips. Its look is also polluted by decals with stars, stripes, flames, and other distracting images that definitely cheapen the appeal of the Merc.
The trim of the E-Class here is hard to make out but a closer inspection at the back shows an E400 badge. With the heavy changes in the car, we already have trust issues as to whether or not the badge is even original.
Aside from the "Autobot" marking, I sure agree that this is a Transformer. It's a luxury car hiding within horrible mods.
That's it! Go wash your eyes now and go find comfort to get your minds off this abomination.