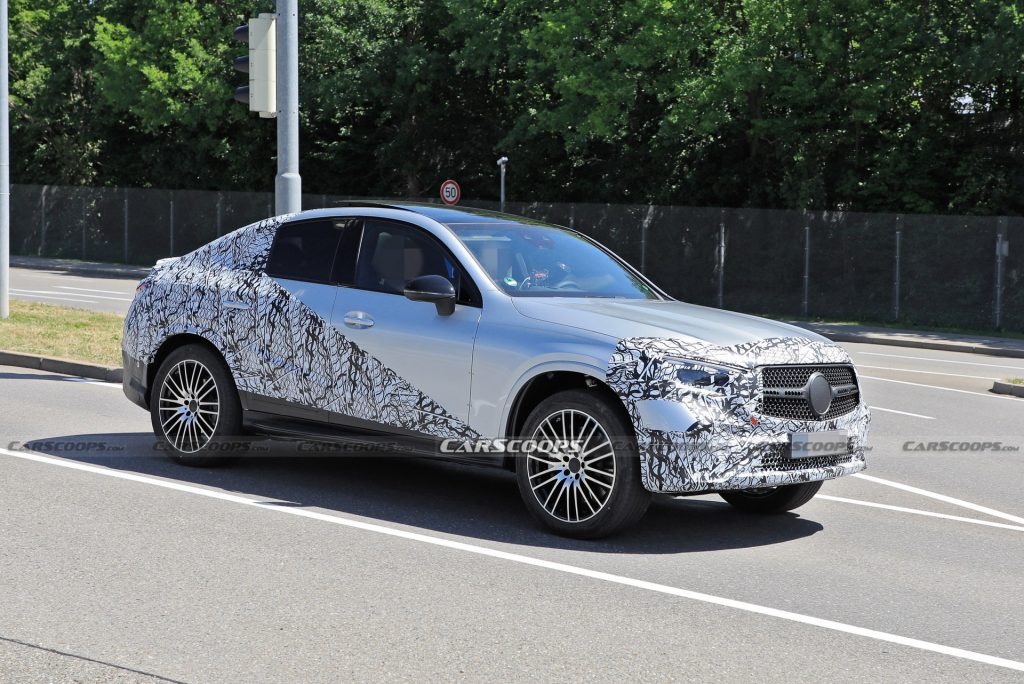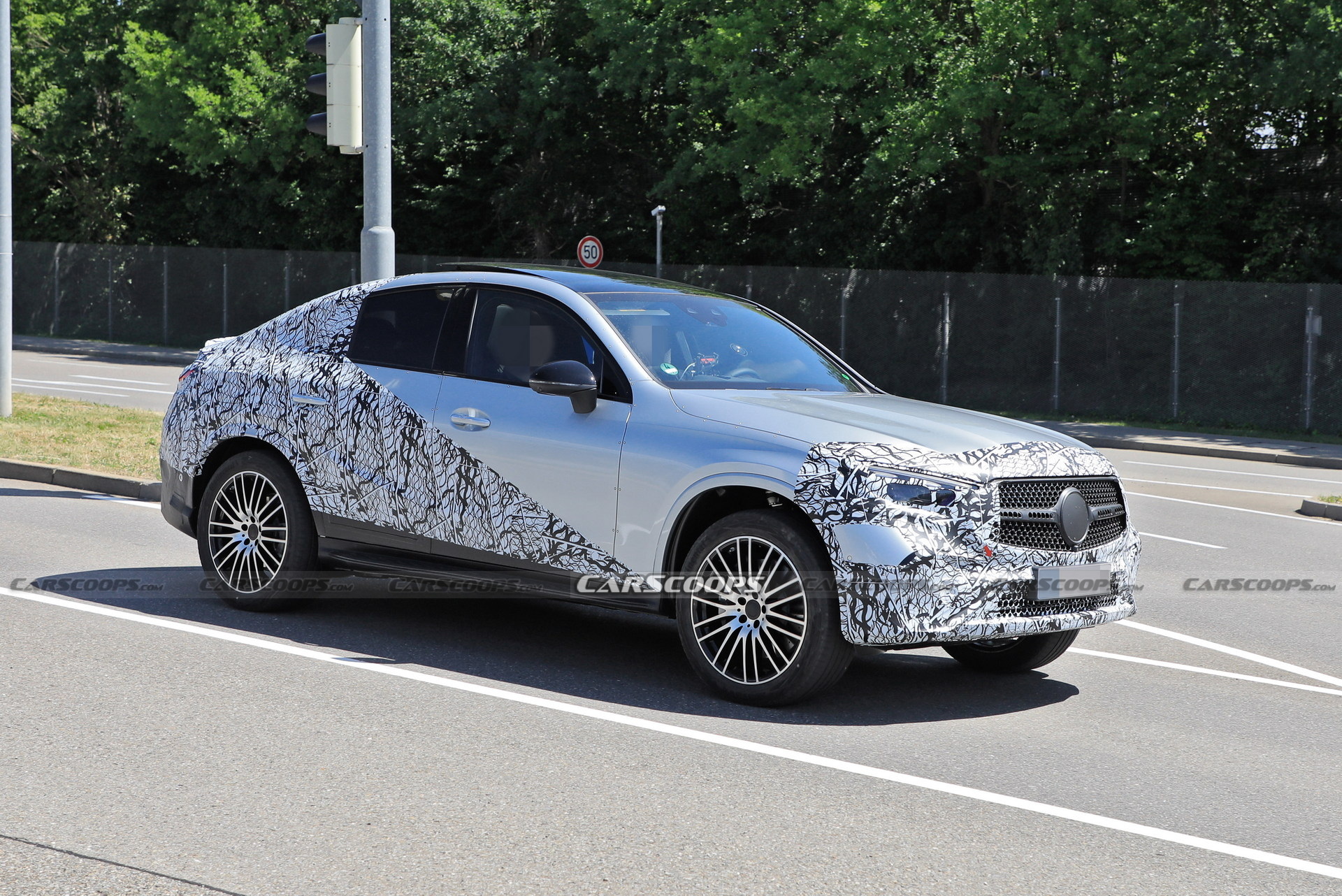 The new Mercedes-Benz GLC SUV crossover was only unveiled this June, so it's no rocket science to figure out that the coupe SUV version of it is already on its way. Recently, this was just confirmed by a series of spy shots.
The photos from Carscoops show the GLC Coupe with partial camo. As we are already accustomed with, the clothed parts indicate where a lot of changes will be taking place.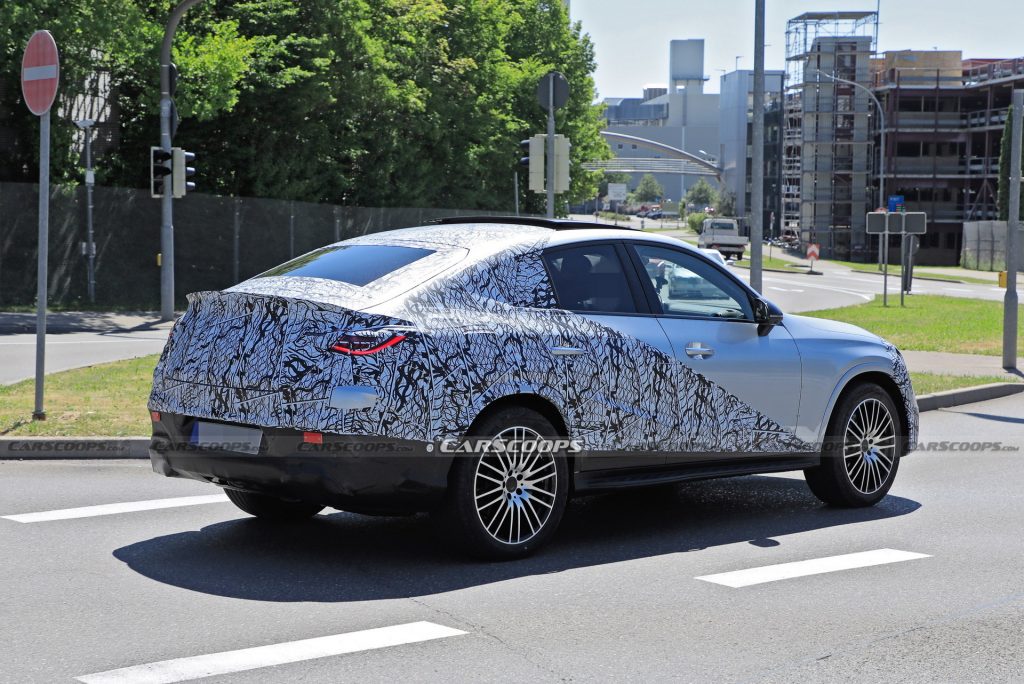 Since the GLC SUV and GLC Coupe are like fraternal twins, expect a lot of similarities between the two, except the tail, of course. Unlike its sibling, the coupe follows a sloping roofline going to the rear and smaller greenhouse.
The surfaces of the GLC are more refined than the outgoing model with artistically designed dents. Body lines are minimized only to accentuate some key portions of the auto such as the side panels and hood. However, the taillights of the two appear to be different with each other. The partially peeking areas at the back of the GLC Coupe looks like it's carrying slim LED light graphics specific to the variant. It's hard to see the exhausts of the vehicle on the pictures as they seem to be tucked beneath the faux rear bumper.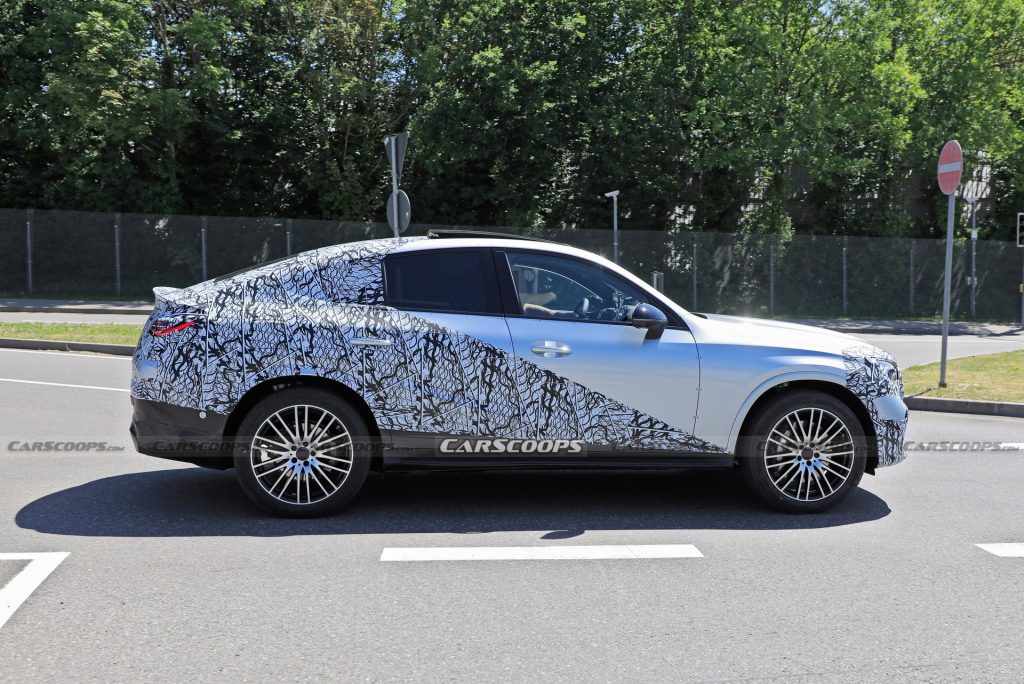 The interior elements of the GLC Coupe are not too visible on the spy shots, but again, it will likely get the same detailing and tech as its bigger SUV version with the exception of the smaller legroom at the back due to the space being sacrificed in exchange of style. The same can be said about its engine offerings.
The new Mercedes-Benz GLC might debut before 2022 ends with a 2023 model-year badge.