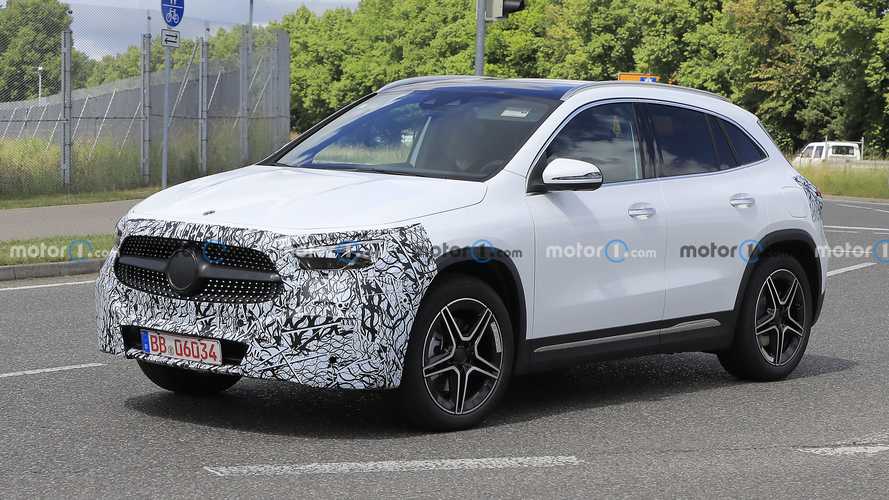 The second-generation Mercedes-Benz GLA crossover was only introduced in 2020. So, it's still relatively new in the game. Recently, a semi-camouflaged version of the small SUV was spotted on the road, which can only mean that its maker is already gearing for its mid-cycle facelift.
Based on the latest spy shots from Motor1, the GLA is about to get key updates on its fascia and tail. These were hinted on the new images showing those parts wrapped in zebra-patterned camo.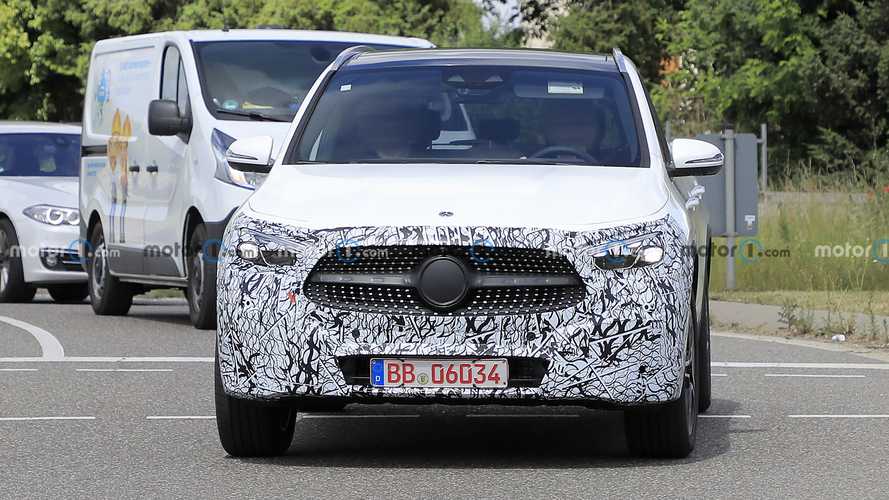 Hinted by the bulges and parts peeking on the wraps, the facelifted GLA will be getting a new front grille featuring a single-louver crossing the three-pointed star logo and flanked by a trapezoidal border. That's a departure from the oval design of the current model. The Mercedes emblem on the center appears to function as a new sensor for the auto's driver assistance systems, too, according to the source of the spy shots.
In addition, the headlamps of the facelifted model seem to be bigger than its predecessor. The rear also indicates thinner brake lights on top of the rectangular taillights. It can be noticed that the taillights no longer extend to the liftgate judging from the lack of protuberance in the adjoining area.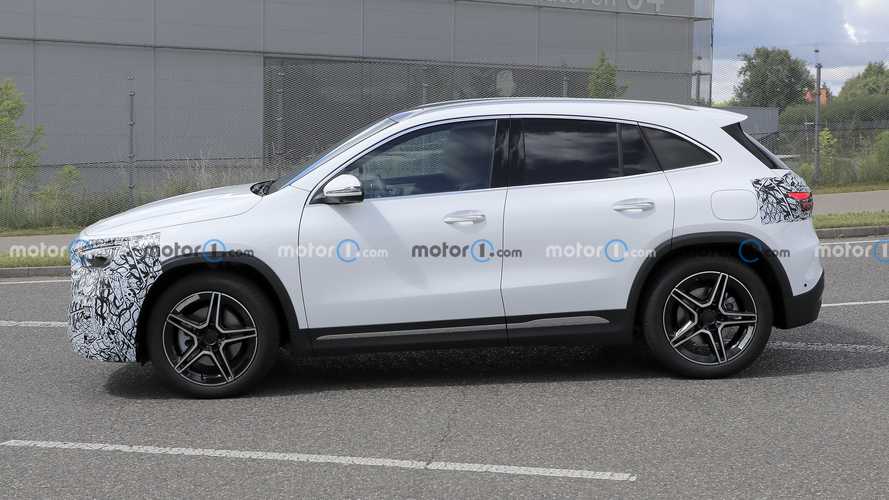 So far, those are the only things evident in the layout of the covers. However, we suspect that there are more new design elements to look forward to in front of the vehicle. The higher positioning of the headlamps gives the impression that there could be fog lights below them, and some other styling updates might be hiding there.
We couldn't make out the interior of the facelifted GLA, but it's a no-brainer that Merc will likely insert A-Class and EQA equipment there. Expect the more advanced MBUX software in the updated infotainment system of the crossover as well.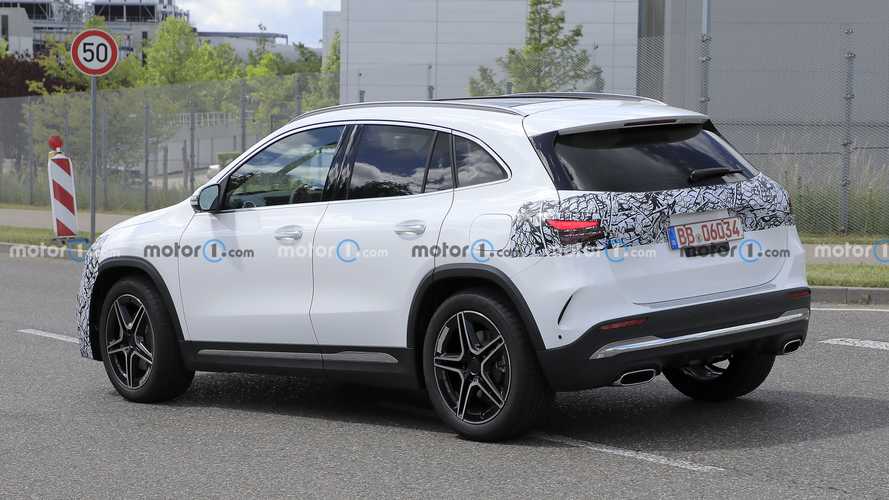 It's too early to tell whether or not the powertrain of the refreshed GLA is getting updated, but we are not dismissing that possibility.
The facelifted Mercedes-Benz GLA crossover will probably debut before 2022 ends or early 2023, though the source of the spy shots claims that it might be later than that period since the current generation of the product only came out in 2020.